Attorney Bio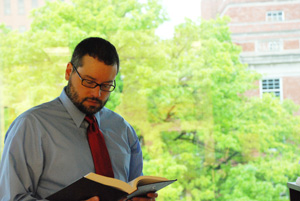 Jeffrey A. Heater, MBA, JD, focuses his practice on family law. He has been a state prosecutor, a law professor and an accountant.
As a prosecutor, Jeff tried over fifty cases ranging from traffic matters to serious felonies. That experience is immensely valuable when a case cannot be settled and trial is the only option.
As a law professor at two different law schools, Jeff explored his love of mentoring future attorneys while teaching the important and highly useful skills of legal research, writing, and oral arguments before courts.
As an accountant, Jeff had the opportunity to work both as a financial analyst and as the Director of Finance for two national corporations.
After receiving his MBA with honors, he was hired as a financial analyst for a major publishing company. While there, he honed his skills in the area of corporate finance and was responsible for the day to day maintenance and long-range planning of a facility with over 300 employees and a yearly operating budget of $25 million.
As the Director of Finance for a national food services company, he was tasked with overseeing the accounting and administration staff and managing the daily financial health of a corporation employing over 600 people in six states. Jeff's high-level accounting experience has made him uniquely qualified to handle all types of divorces, including complicated "high asset" cases. Financial concerns are at the heart of many family law cases, including the correct calculation of child support, asset division, and the sometimes extremely complicated work of pension plan valuation.
Most family law attorneys in the St. Louis area are simply not qualified to properly handle these issues effectively.
Education
• University of Tulsa College of Law – Tulsa, OK
Juris Doctor – December 2004
• University of Memphis – Memphis, TN
Master of Business Administration – December 1999
• University of Memphis – Memphis, TN
Bachelor of Business Administration – August 1996
Admissions
• State of Missouri
• U.S. District Court for the Eastern District of Missouri
• State of Oklahoma
• U.S. District Court for the Northern District of Oklahoma
Memberships/Honors
• Missouri Bar Association – Family Law Section
• Domestic Violence Prosecutor – St. Louis County Family Court
• Bar Association of Metropolitan St. Louis (BAMSL)
• Missouri Association of Criminal Defense Attorneys
• Order of Barristers
• Oklahoma Bar Association
Teaching Appointments
• Adjunct Professor – St. Louis University School of Law
• Instructor – St. Louis Community College at Meramec
• Adjunct Professor – University of Tulsa College of Law